Agriculture material handling begins when a yield is harvested. In many cases, from the time an agricultural product is harvested, its cycle is load, store, pack and ship. This cycle may involve material handling equipment that goes up and down, as well as horizontal. Because many agricultural products are perishable, maximizing the efficiency of time spent in material handling is key. Choosing the right equipment may increase the rate at which you can move agricultural products from field to warehouse and out to destinations. Because labor shortages are affecting many material handling operations, using material handling machinery in many cases improves volume of business.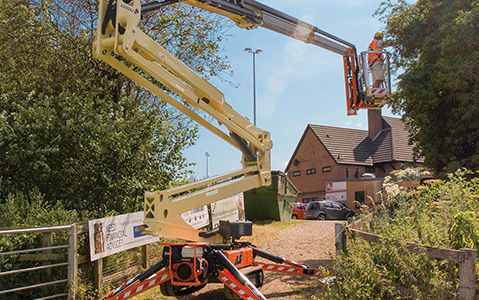 Aerial
JLG telehandlers and aerial work platforms can give you the lift you need when working with moving and storing many different agricultural products. With attachments like the side-tilt carriage that keeps your load level despite the terrain, the swing carriage which allows for loads to be moved in and out of tight spaces, the bale clamp for ease of transporting hay and straw bales, plus many more.
Forklifts
Many people outside of agriculture may not realize the importance a good forklift or fleet can make in the everyday business of agriculture – but farmers and ranchers do! Daily tasks that revolve around agriculture include lifting and moving a variety of items, such as hay bales, animal feed and materials used in fencing and other aspects of farm life. At Madland Toyota-Lift, we not only carry the world's best rated Toyota forklifts, we also carry Konecranes and Liftking forklifts for working in the toughest conditions.
Storage
In some agricultural operations, product must be stored before being shipped. If this is the case in your system, you'll need the most efficient and orderly way to store product, whether perishable or not. At Madland Toyota-Lift, we have warehouse storage systems designed to accommodate even the largest of agricultural applications. Our storage system designers and engineers will listen to what you need, design a viable – and easily adjusted– system using CAD. When we've got it right, we'll install the perfect system for your storage solution.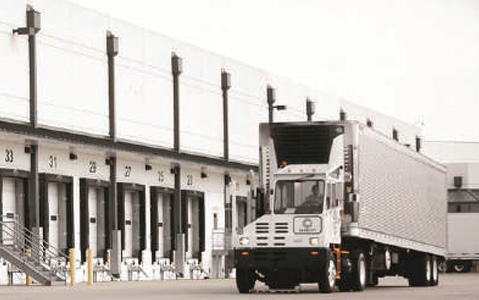 Yard Trucks
If you are not using a yard truck currently to help move trailers in and around your yard, you should take a look. Yard trucks can save you time and money. Estimates exist that show using a yard truck allows you to move trailers three times faster than a standard truck since the operator doesn't need to constantly leave the truck in order to hook up trailers. Yard trucks can improve your efficiency and productivity, impacting your bottom line in a positive way.
When you have an agricultural operation, let the professionals at Madland Toyota-Lift help you find the most efficient ways to maximize your business.