Konecranes reach stackers have a higher stacking capacity with models that offer from 10 to 45 tons, intermodal handling from 41 to 45 tons, barge handling of up to 45 tons, and industrial handling from 35 to 80 tons. Recently, Konecranes developed to world's first hybrid reach stacker to complement the current line that includes all reach stackers that are equipped with low-emission engines, powerful yet environmentally conscious standards that comply with all regulations.
Contact Madland Toyota-Lift for more information.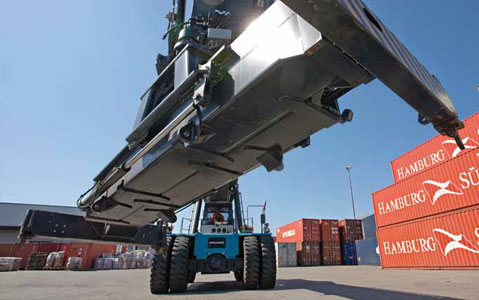 Application Solution
Konecranes reach stackers have a variety of application solvers for a variety of industries, including railroad stacking, ports and terminals, transport, steel and aluminum, automotive, oil and gas, wind power, nuclear power, waste-to-energy and more. Konecranes reach stackers are customizable and adaptable to solve your specific challenges and can be fitted with special spreaders for many different lifting and moving needs.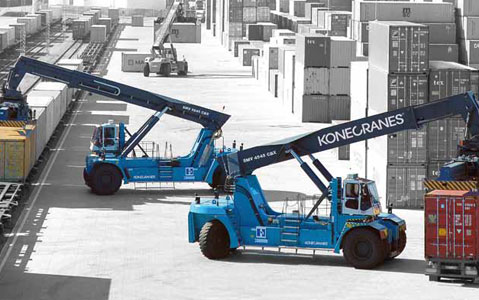 Maximize Your Operation
Konecranes reach stackers are designed to provide a longer lifetime of running, lower maintenance costs with less maintenance and service intervals and a lower cost of ownership over time. Because Konecranes reach stackers come with an ultra-fine filter system, you can expect to use 80% less hydraulic fuel. The cabin on the reach stacker, ErgoCab, is designed to boost operator productivity and safety and provides clear visibility in all directions. Maintenance free brakes and the strongest box chassis on the market, in addition to lifters that beat out the competition, make the Konecranes reach stacker a wise decision for those who want to maximize their operation.