The same reasons you selected a Cummins® engine for your truck or equipment are the same reasons you should make sure your service, parts and maintenance needs are met by a genuine Cummins® authorized dealer. Madland Diesel Fleet Services is proud to represent the Cummins® brand name whose standards for quality are at the highest level.
Not every diesel engine is created equal. Cummins® diesel engines are known to be dependable, durable and efficient and are found in nearly every imaginable type of equipment. These engines are common in everything from semi-trucks and heavy machinery, to material handling equipment and many other vehicles.
Just like any engine, they require routine maintenance and repair services, that's why Madland Toyota-Lift offers Madland Diesel Fleet Services for Cummins® diesel engines. We are proud to offer parts, maintenance, and repair services on Cummins® diesel engines.
Cummins® Diesel Repair
Are you needing maintenance or service repairs done to a Cummins® diesel engine in your equipment fleet? We have experienced Cummins® diesel technicians that are able to tackle any mechanical problem you might have. Our factory trained, and certified technicians are not playing a guessing game. Madland has the diagnostic equipment to determine and repair the problem to keep your fleet running. Rest assured if you choose Madland, our skilled technicians are experts in diesel fleet service and are ready to work for you.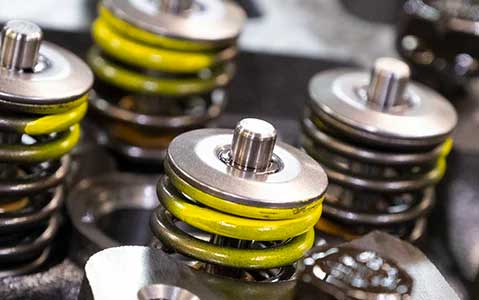 Cummins® Diesel Fleet Parts
In order to ascertain optimum performance and value for your investment, it is best to maintain your equipment with original equipment manufacturer parts. Cummins® quality control systems make certain that every replacement part and component is constructed to the exact tolerances and strict quality control standards.
Madland is your local authorized Cummins® parts dealer for Central California. As an Authorized Cummins® Repair Center, we source, stock and ship directly to our customers in Central California. Whether you know the exact part or component you need, or need assistance with finding the right part to get your equipment up and running fast, our expert diesel parts specialists are here for you. We maintain a large inventory of in-stock parts and also offer next day shipping. Contact us today to request more information.